– Sell your products anywhere!
Product description 
Sell directly from your tablet

itn|sales2go is an application developed for tablets which will help you optimizing your sale. This means, you can bring your products with you wherever you go.
Simple and providing you with a nice overview
itn|sales2go provides you with an overview over all your products and orders.
Integrate itn|sales2go with your ERP-system
You are able to integrate the application with your ERP-system if you either use Reviso, Debitoor or e-conomic. You only have to create the informations once because itn|sales2go automatically synchronize with your ERP-system.
Ideal for fashion companies 
itn|sales2go is ideal for companies operating in the fashion business. The reason why is that the application is able to handle products with variance. Furthermore itn|sales2go only need a tablet to run, and then you can bring all your products when you visiting clients.
Features
itn|sales2go contains features as:
Order registration – With or without pictures of the products
Variance – Add your products with variance
Create your customers in the system – Create individually customer profiles
Currencies – Set up currencies for each of your customer
Offline & online – Use itn|sales2go offline as well as online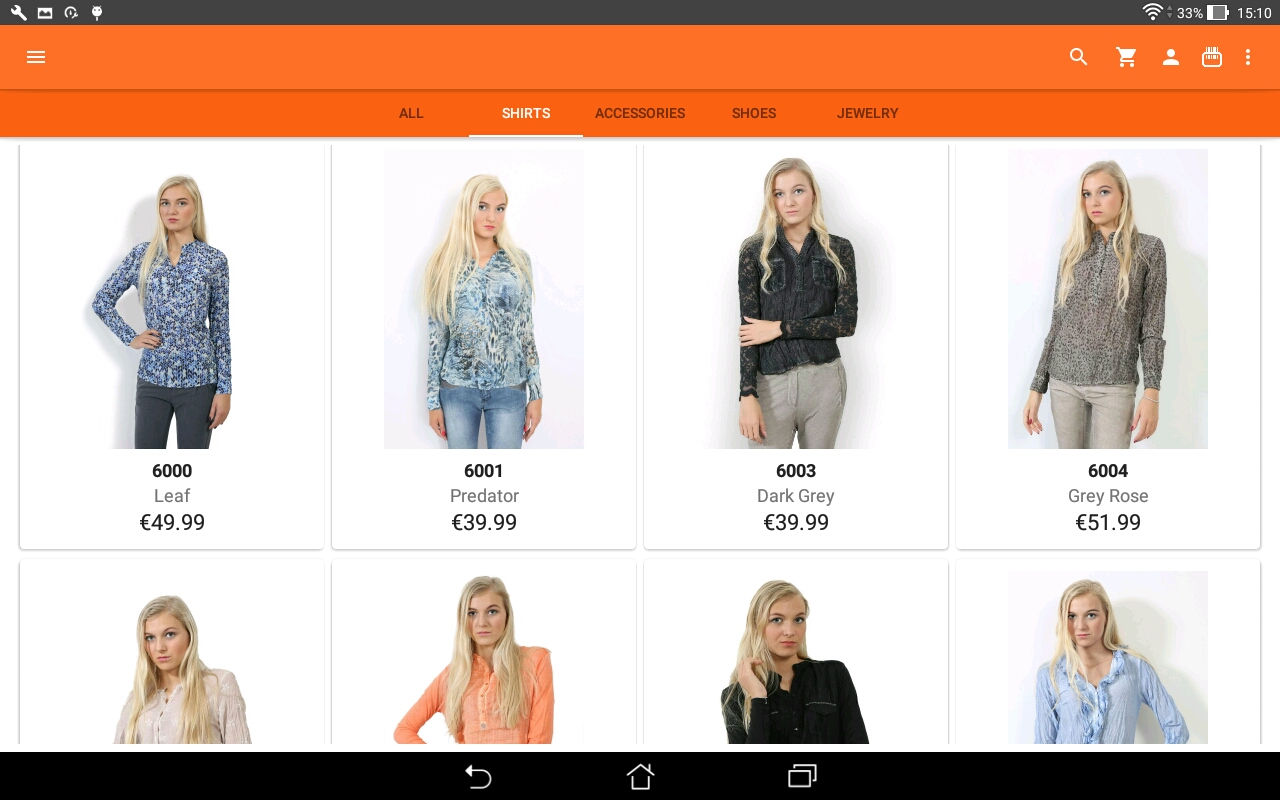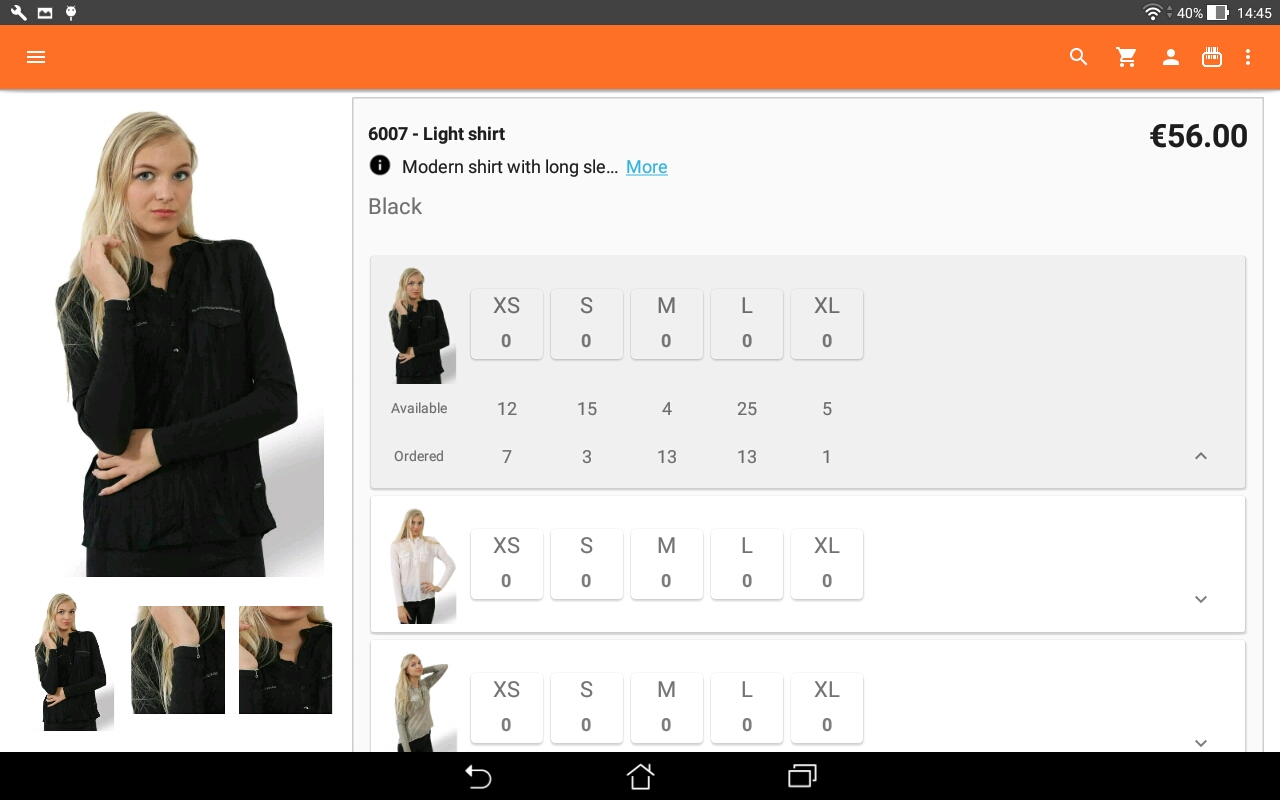 Add-ons
With itn|sales2go you also have the possibility to purchase add-ons. These add-ons provide you with more possibilities and it will give you the experience of an even more complete application.
Available add-ons:
Ordering
With this module you can see what you have been ordering and what is about to be delivered.
WMS
If you want to see your stock and the amount you have of each product then you can do that with our WMS application.

Get a 14 days trial – for free!
If you think itn|sales2go sounds like an interesting application, then we offer you a 14 days trial for free. What you have to do is: you need to fill out the form down below and you will receive an e-mail with your log on information.
Next you go to Google Play and search for sales2go. Download the app and login with the information you received on your E-mail.
If you after the trial period want to make it permanent, then you can keep all your data and not start all over. This means you won't notice a transition from the trial license to the actual one.
In case that you at some point need some guidance and support we are of course ready to help you through the process.
You are more than welcome to contact us if you have any questions or are interested to know more about itn|sales2go.
You have the options to contact us by e-mail, call us or fill out the contact form below and then we will get back to you.

Address: Lille Borgergade 19 1. tv – 9400 Noerresundby – Denmark
Phone number: +45 70 25 76 00
E-mail: sale@itnsales2go.com
Opening hours:
Monday – Thursday 08:00 – 16:00 CET
Friday 08:00-15:30 CET
When submitting the contact form we process your personal data in accordance with our Personal Data regulation which match the EU's GDPR regulation.
Read our Personal Data regulation here
We are a software company which develops solutions and applications for Reviso and e-conomic. The solutions include everything from application for warehouse management to sales applications as itn|sales2go. We are located in Denmark close to Aalborg, from where we help customers at home and abroad.
We develop the solutions and applications ourselves, which means you as a customer can rely on us to know what we are doing. You will also experience that we have a high service standard and that we will provide the needed support fast.
Throughout the years we have develop a lot of applications which cover the most needs. In case you demand something we don't have a solution for, you don't have to worry. We develop customized solution on a daily basis, so we have a lot of experience in developing what you ask for.
Contact us and we will together come up with the best solutions for you and your company.